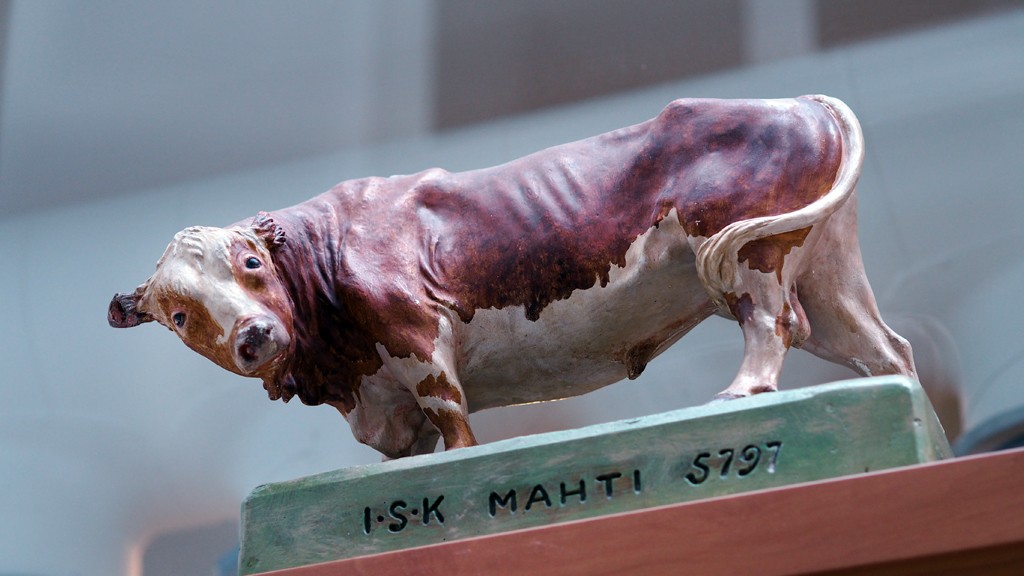 Brief history of Faba
First cattle breeding organisation in Finland was found in 1898. In 1969 regional and specialized breeding organisations formed Finnish Animal Breeding Association and later Faba Breeding. In 2005 Faba came trademark for Finnish animal genetics.
Several regional artificial insemination centres were formed in 1940s. Since 1960s artificial insemination (AI) centres have been forming larger co-operatives.
The beginning of a nation-wide AI co-operative, FABA service, starts in 2008-2009.
In 2009 Faba Breeding joins FABA Service. Breeding services join together with AI services – the new Faba. Collaboration and synergy with all areas of dairy cattle breeding brings strength and a larger customer circle.
Finnish bovine breeding took a big leap forward when it came to breeding for genomic selection in 2009-2012. Since 2010, Viking Genetics, an international company with co-owners of three northern countries (Finland, Denmark, Sweden), has been responsible for Nordic bull breeding and production of semen. In the same year, Faba changed its name to Faba coop and took care of breeding advices, AI services, heardbook and publishing breeding values.
During these years, Faba coop has focused its operations as a nationwide service and sales company whose core business is to improve livestock productivity, fertility and health.
Today, Faba (and VG) are responsible for:
registration of breeding animals
heardbook
purebred breeding
artificial insemination
semen sales (VG)
testing of breeding animals of different breeds
genetic evaluation
embryo transfer
sales of breeding animals
breeding certificates
consultations on increasing the fertility of animals
consultations to increase livestock
the help of experts in the reconstruction and construction of new facilities
auctions
export of breeding material from the country with the best epizootic situation in EU
supplier of breeding products
education
interaction between different organizations